I am the contract web designer at my company, Global Wire Design.  In addition to designing the sites for GWA and this portfolio site, here are some examples of recent work I have done with other organizations. Click on an image to go the live website. If the image is not clickable, that means the website is no longer live.
RPC@130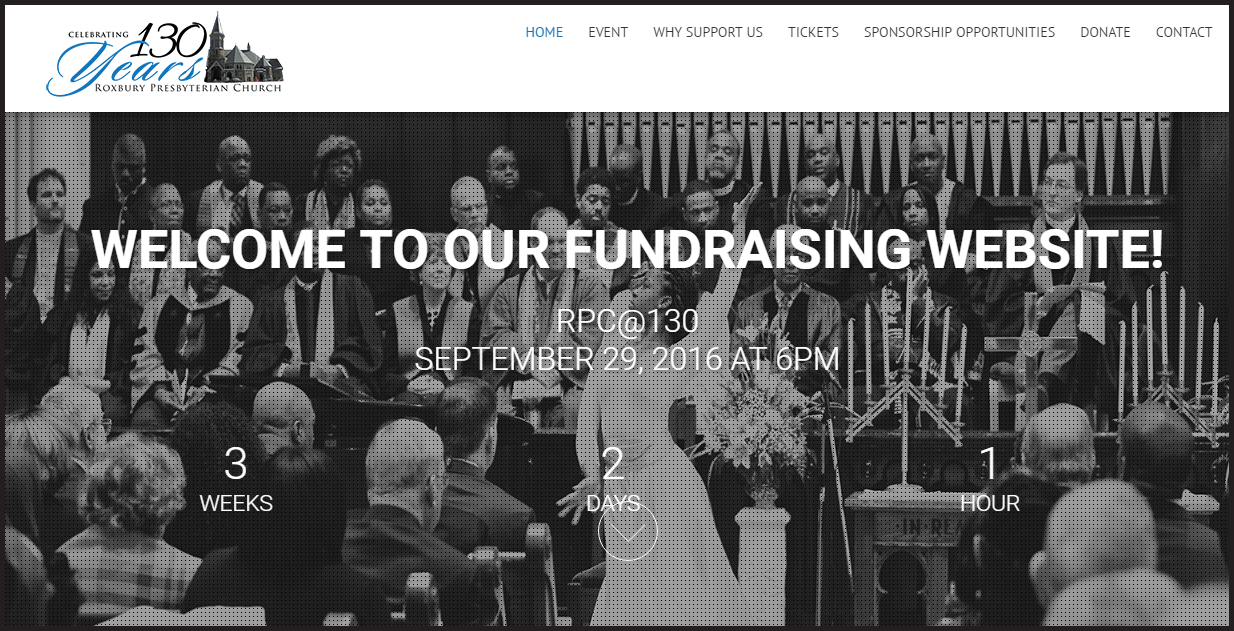 This parallax website was created for the 130th-anniversary celebration of Roxbury Presbyterian Church. The primary goal of the site was to create a comfortable, secure user experience for purchasing tickets for its gala event, making donations and learning more about the church's history.
Office of War Information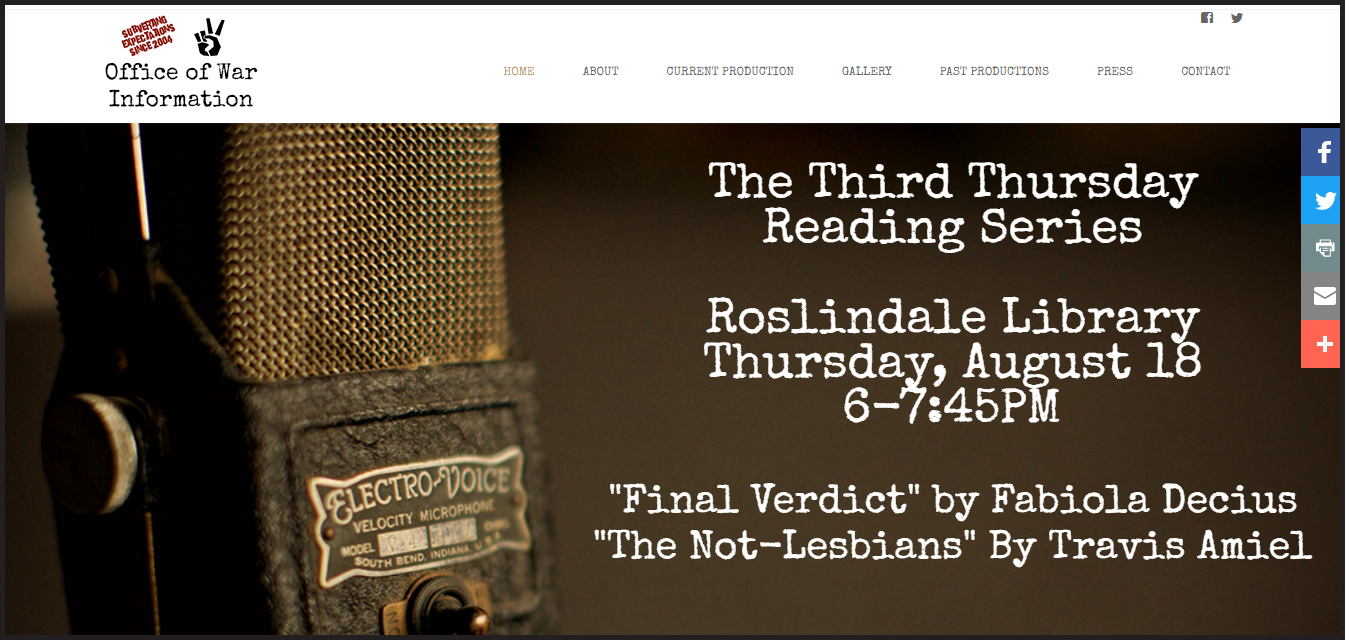 This website was created for Boston theater group Office of War Information. As a salute to the original World War II U.S. government agency, the site uses typography that mimics a vintage typewriter that would have been used during the 1940s and some real propaganda posters created at the time.
Friends of Roslindale Library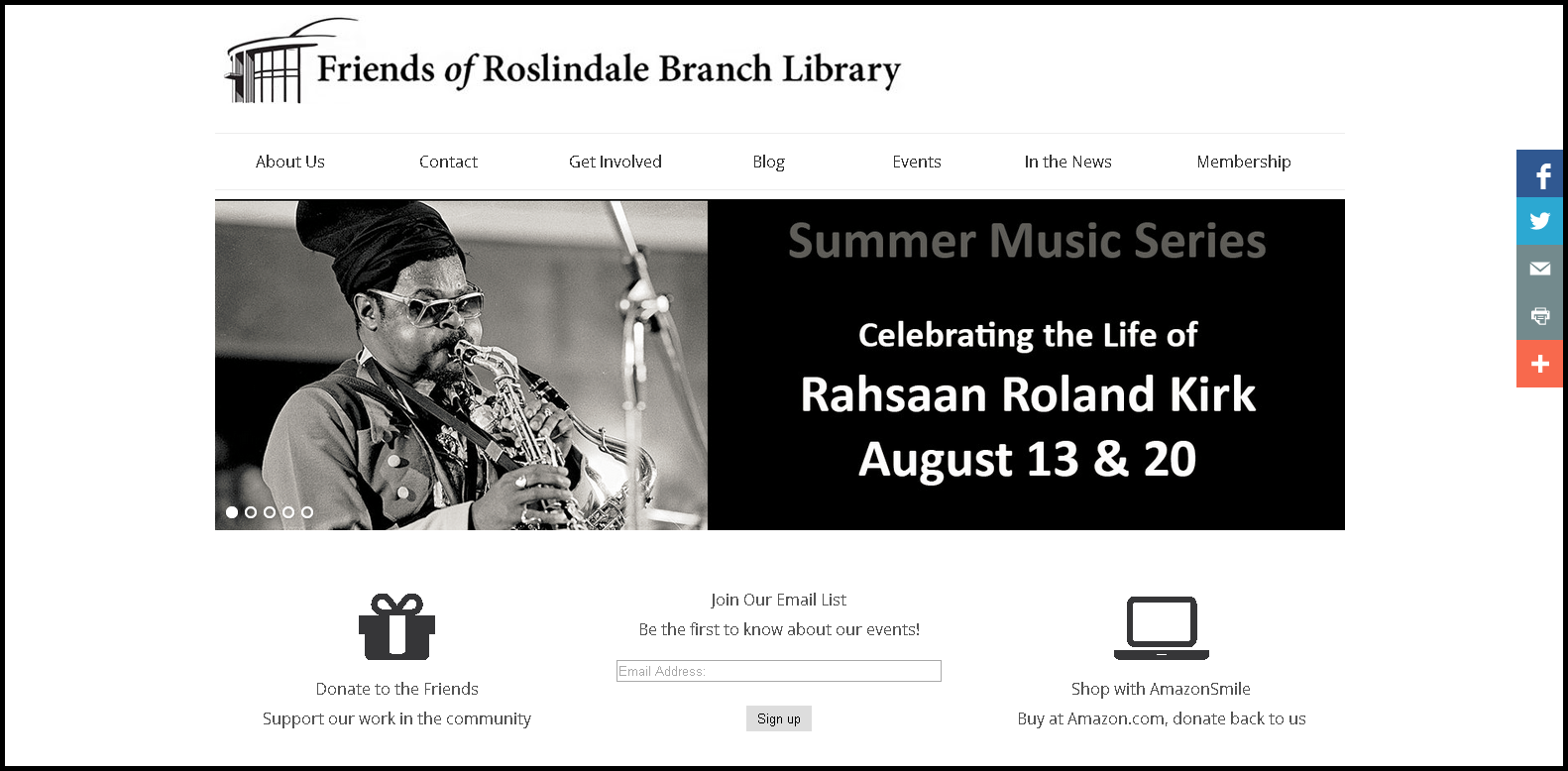 This website was designed with the primary goal of advertising upcoming events and help grow interest in preserving local public libraries. The homepage has a slideshow that streamlines digital advertising for events and news. I design all the ads that show up in this space. The site also has easy navigation for calls-to-action, membership sign-up, and other useful information about the library.
Jess Butler Acupuncture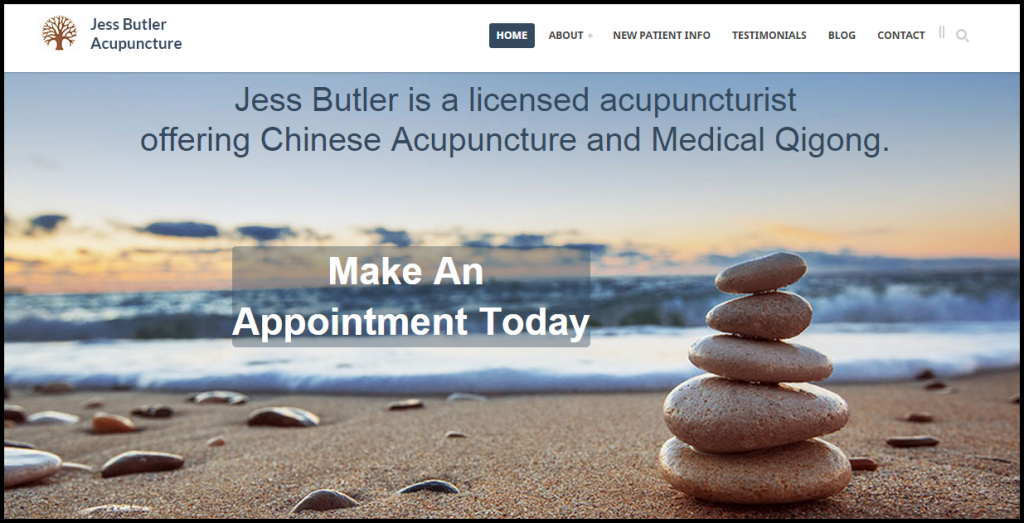 This minimalist website was designed with natural color schemes and images to present a relaxed environment. It was also built to make it easier for users to learn more about this healing practice and make appointments with the acupuncturist.
Friendship Sports Association Inc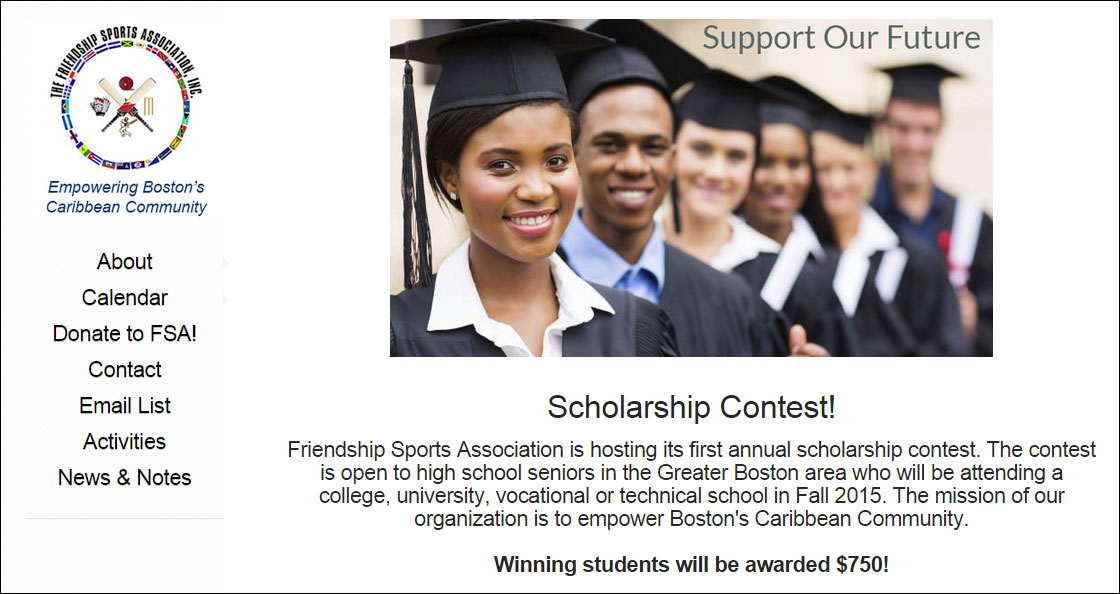 The Friendship Sports Association is a nonprofit that fosters social and economic relationships within Boston's West Indian community. This website is primarily designed to attract current and new supporters to participate in upcoming travel and fundraising events.
Seth Mitchell Real Estate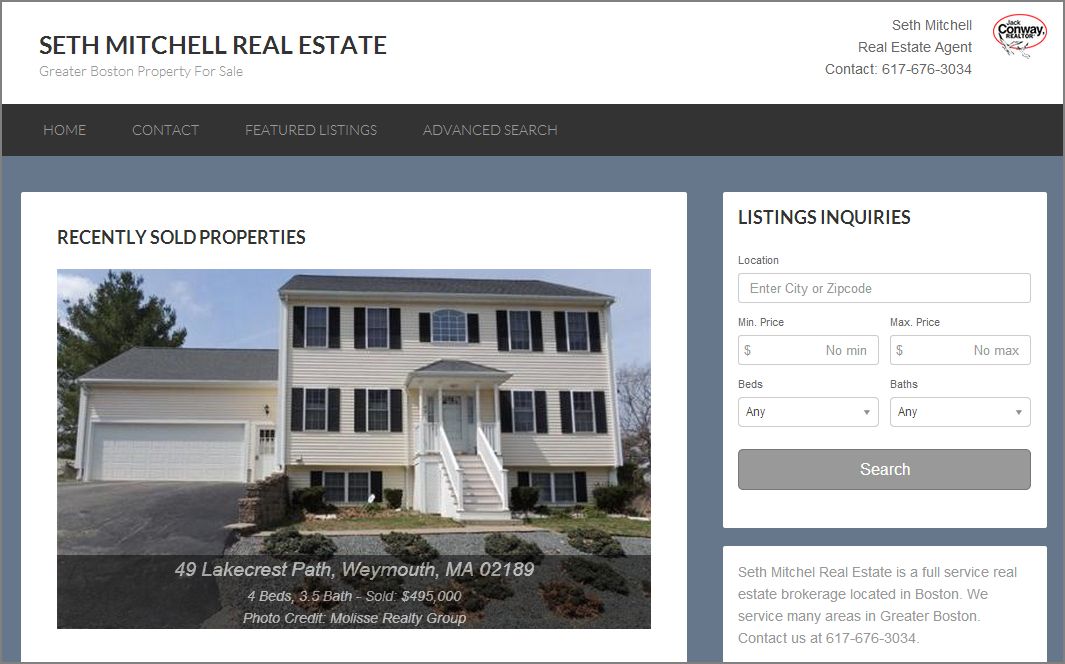 This website was designed for a Boston-based real estate agent looking to grow his reach and improve SEO results. This fully responsive site has Internet Data Exchange (IDX) integration, which makes it easier for users to search and find properties through the most up-to-date MLS listings data. Users can find properties with Google Maps, photo and video galleries and mortgage calculators.
Solomon's Children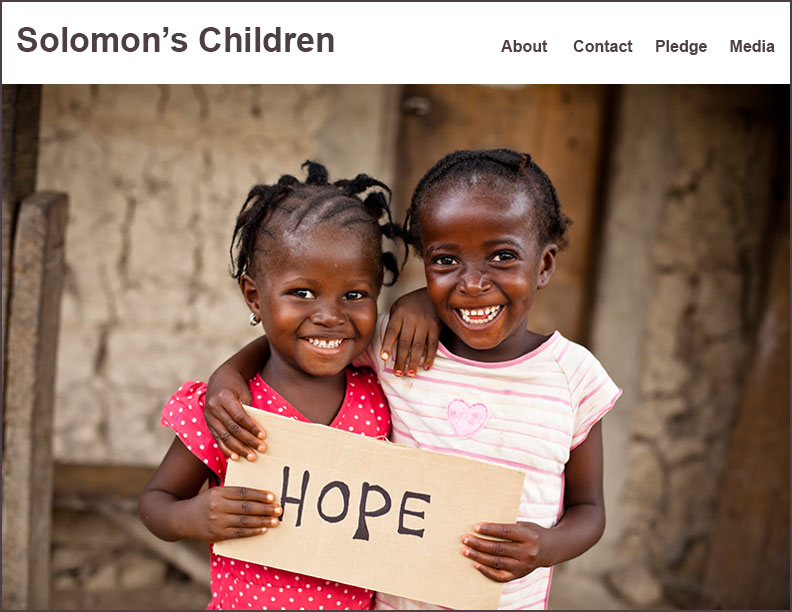 Solomon's Children was a short term web campaign in 2013-2014 by members of the Ethiopian Jewish community in Israel to bring awareness to the plight of Jewish children of African descent.  The idea for the website was spurred by recent racial attacks against black Africans living in Israel.  The website was designed to showcase short videos and slide shows, and had a complimentary print and mobile edition.
Roxbury Presbyterian Church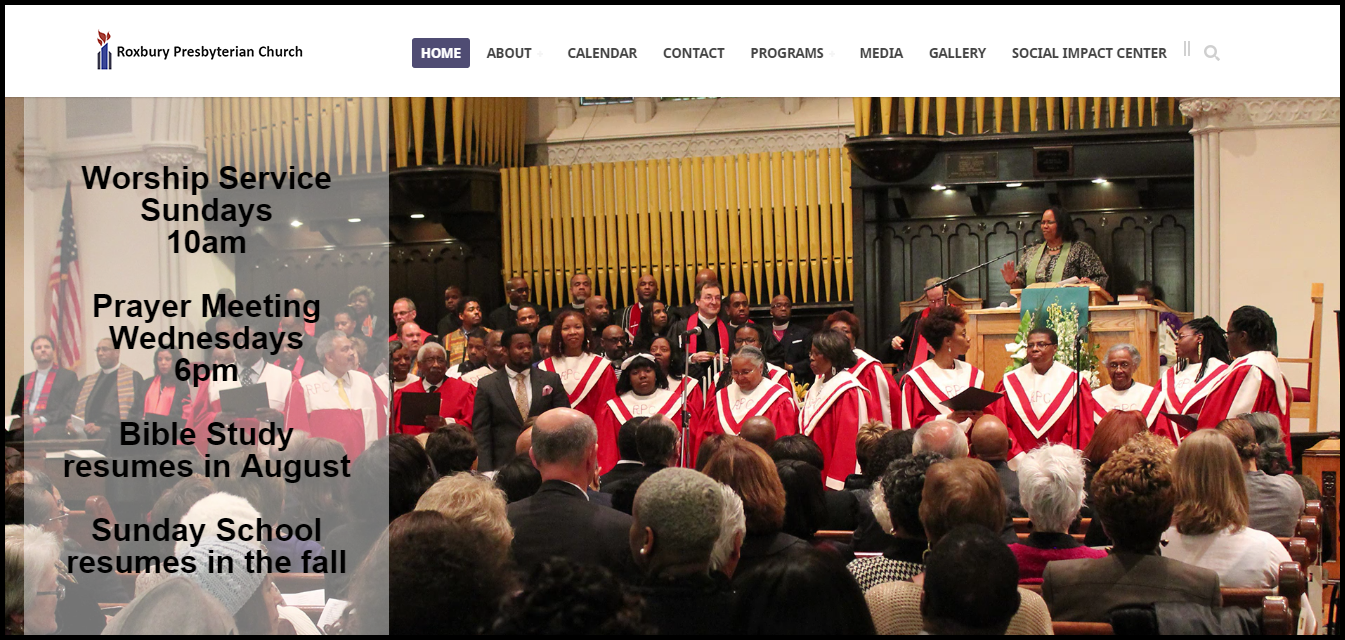 The website for Roxbury Presbyterian Church was designed with a focus on accessibility for users and interactivity with video and images.
Women Talking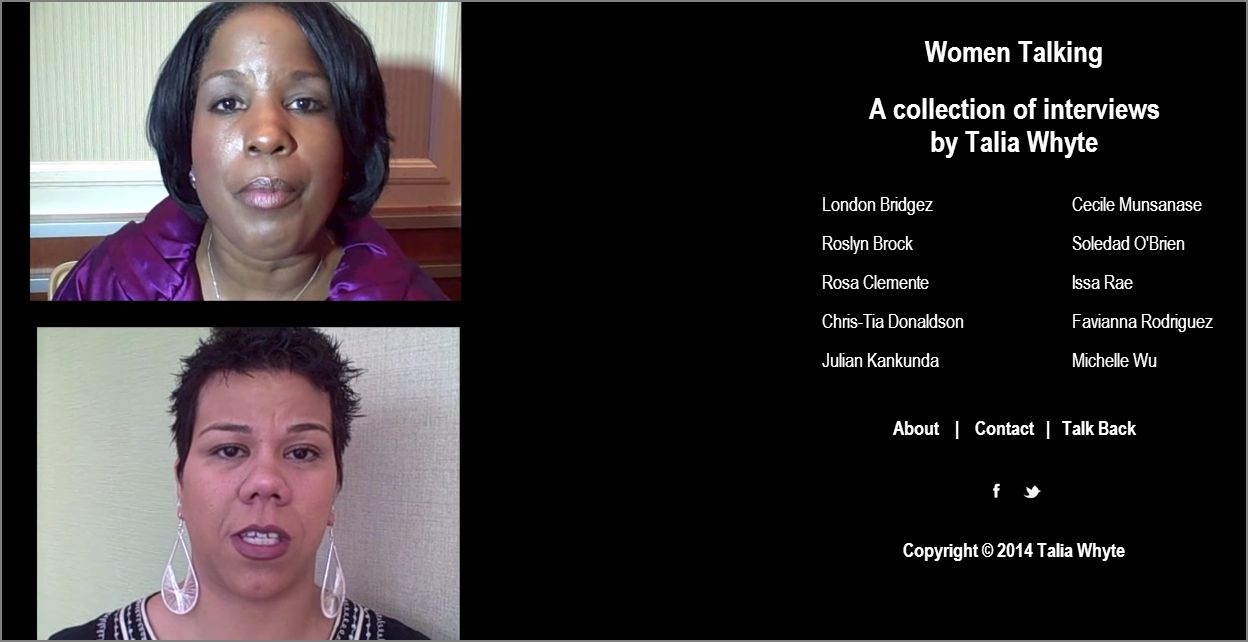 People have always asked me to put together an online portfolio that specifically showcases my best video work. The opportunity was presented to me to create an interactive journalism website doing just that. I chose to focus on women interviewees not only because of their diverse backgrounds and opinions but also because they are all women of color and their voices are generally either limited or not represented positively in mainstream media.
The Social Impact Center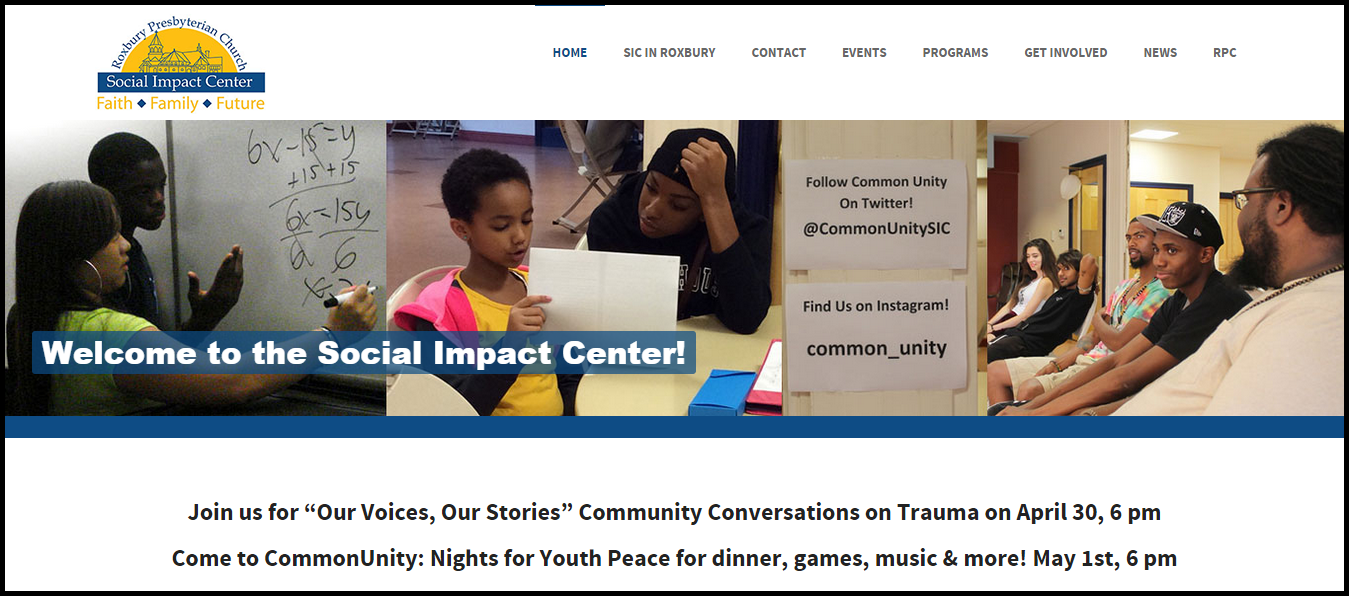 The Social Impact Center (SIC) is the non-profit arm of the Historic Roxbury Presbyterian Church, with a mission to create educational and economic development programs to strengthen Boston's Roxbury community. The website was designed with a focus on accessibility for users and interactivity with video and images.
Rev. Liz Walker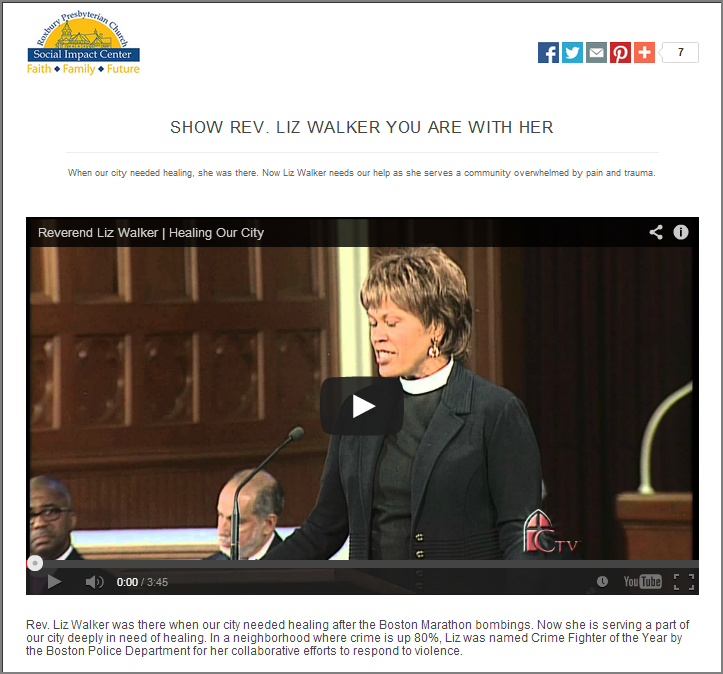 Boston television personality Rev. Liz Walker was installed as the Senior Pastor at the Historic Roxbury Presbyterian Church and director of its nonprofit, The Social Impact Center (SIC) in March 2014. This multimedia website was designed to celebrate Rev. Liz's installation, showcase SIC's work through video and images and solicit donations.  The website helped to raise over $50,000.