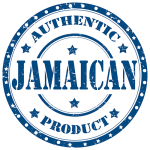 Last month the Jamaican parliament moved closer to decriminalizing small amounts of marijuana. This move also highlights the Caribbean island's troubled economy and the now desperate measures to save it.
Contrary to common belief, marijuana use is illegal in Jamaica and has been since 1913.  However, there are a few factors that may have caused the change of heart among Jamaica's political establishment recently, which is heavily swayed by the island's religious lobby.
For one, earlier this year Uruguay moved to legalize the drug, being the first country to do so.  This was done largely to prevent the kind of organized drug violence happening in other Latin American countries.  However, marijuana use will be heavily regulated. Users have to be over 18 years old, can only buy 40 grams of it a month and no tourists will be allowed to buy and use it.
Secondly, Jamaica has pretty much exhausted all the IMF lending programs, and the island is on the brink of a real economic disaster.  The Jamaican government is now facing the new reality that it needs to be more creative and take better advantage of potential economic opportunities.  Jamaica is strategically located in the Caribbean and is closer to the United States than its competitors in Central and South America as far as food agribusiness is concerned.  This is particularly important as the Panama Canal expansion is completed next year.
Also, as more American businesses are moving their outsourcing (especially telemarketing) ventures out of Asia for locations closer to home, Jamaica, with the third largest English-speaking population in the Western hemisphere, should be poised to be a hotspot for new opportunities.
But back to the issue of weed.
Over the weekend I had a discussion with some family members about legalizing marijuana on the island.  I am a first generation Jamaican-American. My father came to the United States in the early 1970s, while my brother-in-law came here in 1998 to marry my sister.  When I brought up the topic of legalizing marijuana to them, they both objected on moral and health reasons.  My brother-in-law was especially concerned that legalized marijuana could actually create more violence.
Personally, I have never smoked marijuana and I am not really religious, so I can't speak about the moral and health objections. But I will say that decriminalizing marijuana would take away the fear of getting a criminal record while reducing police bribery and corruption. Fewer people with criminal records means more able-bodied people who can work and contribute to the economy.  Of course, if regulated properly, legalized marijuana would be great for Jamaica.  Unlike Uruguay, allowing tourists to smoke weed while on holiday would bring in billions of dollars and put Jamaica on a positive financial path.