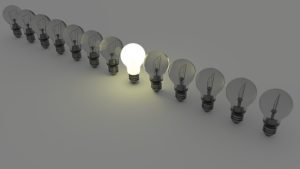 I was in Washington DC last week to speak on a panel to other working journalists about transferring their writing skills into other professions to increase their income streams. Most of them were either looking to make money on the side or switch careers altogether. I have been lucky to spread my skill sets into many different areas beyond the newsroom over the last decade, including creating content for websites I build, ghostwriting articles for famous people. writing RFPs for major government and NGO contracts and doing research for documentaries.
There are many other areas where someone who knows how to write and edit copy concisely and on deadline is in demand. Below are some areas you may not think of at first, but are looking to hire media professionals.
College Dissertations
Students pursuing doctorate degrees need to submit dissertations before they graduate. Most of them are not the best writers. This is why they hire professional writers and editors to make sense of their final work. I recently helped one doctorate student with the editing process which took about a year to do rewrites and edits. This can be lucrative work for someone looking for a side hustle.
Customer Relations
Since more customer interactions are done online today, many companies hire people with good communication skills who can correspond with customers by email or social media. Companies depend on customer service reps to present their brand by answering questions or complaints in the best light, so there is a return on their investment, as well as returning customers.
Marketing and Sales
As I mentioned above, more business is being done online, and content is king. Companies large and small are hiring writers and editors to create content for websites, social media, newsletters, email campaigns, brochures, flyers, banners, etc. This is basically what my company, Global Wire Associates, does for clients every day. (shameless self-promotion).
Human Resources
Somebody has to know how to write job descriptions in the most effective way to attract the best candidate pool. Larger companies tend to hire in-house copywriters whose sole job is to write job descriptions and internal company policies.
Grant Writing
Nonprofits are always looking for money, so they have to apply for grants on a regular basis. The best-written proposals are the ones that tend to win grants. Smaller nonprofits that don't have a staff development officer usually need help with grant writing. These organizations don't pay a lot if they even pay at all for these services, but it could help you gain more skills in this area that could lead to more lucrative job opportunities at larger nonprofits in the future.
Ghostwriting
I mentioned above that I do ghostwrite sometimes. Companies and well-known people hire professional writers to create compelling content but under their name. I have had a lot of my writing used in large media campaigns and even written articles under the byline of a couple of famous people, but I can't tell you who because of confidentiality contracts. Nonetheless, this is lucrative work. I will write about this process more in a future post.
Documentary Research
Filmmakers hire researchers to fact-check and analyze information that will be used in a documentary film. This is done to make sure the film is thoughtful and accurate. More filmmakers today are hiring journalists to do this work. You spend a lot of time doing in-person or phone interviews with subjects, doing research at libraries and archives, and reviewing documents, photos and video and taking notes. I recently was hired to do research for a documentary on reproductive and sexual health in West Africa. This is very rewarding and lucrative work. I will also write about this process in a future post.
I am hosting a webinar called "Copywriting for Media Professionals" in the fall which will touch on some of these issues. I don't have a date and registration set up yet, but if you are interested in participating, email info@globalwireonline.org.