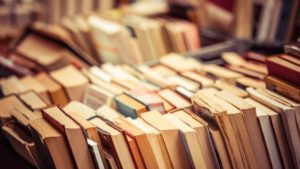 Like I said last week, I have been doing a lot of reading lately.  Below is a list of all the books I have read in the last year.  I made a list not only to share my reading habits but also to hold myself accountable to continue reading.  My new year's resolution this year was to read more books, and I think I have achieved that!
Some of them are review copies I received from publishers for free, while others are older books that I reread because of their relevance.
Native Son by Richard Wright
The Book of Joy: Lasting Happiness in a Changing World By the Dalai Lama and Desmond Tutu
Police State: How America's Cops Get Away With Murder by Gerry Spence
Invisible Man, Got The Whole World Watching: A Young Black Man's Education by Mychal Dyson Smith
Reskilling America: Learning to Labor in the Twenty-First Century by Katherine Newman and Hella Winston
Facing Mount Kenya by Jomo Kenyatta
The United States of Jihad: Investigating America's Homegrown Terrorists by Peter Bergen
The Longest Trail: Writings on American Indian History, Culture, and Politics by Alvin Josephy Jr.
When Books Went To War: Stories That Helped Us Win World War II by Molly Guptill Manning
The Gilded Years by Karin Tanabe
Waiting Til The Midnight Hour: A Narrative History of Black Power in America by Peniel Joseph
Pushout: The Criminalization of Black Girls in Schools by Monique W. Morris
Clinton Cash: The Untold Story of How and Why Foreign Governments and Businesses Helped Make Bill and Hillary Rich by Peter Schweizer
The Art of the Deal by Donald Trump and Tony Swartz
I Am Malala by Malala Yousafzai and Christina Lamb
Between The World and Me By Ta-Nehisi Coates
Here Comes The Sun by Nicole Dennis-Benn
Outliers: The Story of Success by Malcolm Gladwell
Radio Girls by Sarah Jane Stratford
The Underground Railroad by Colson Whitehead
The Middle Passage: The Caribbean Revisited by V.S. Naipaul