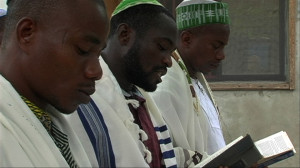 The ongoing violence between Israel and Hamas has brought up discussions about media bias.  Many argue that there is a bias by American media outlets to portray Israelis as more valuable than Palestinians.  Others have said there is a racist overtone towards how Hamas and the Palestinians are portrayed in the media.  So what is the role of black journalists in reporting this crisis in a fair and accurate manner?  Many journalists of color have historically gone out of their way to report about issues affecting marginalized communities because those issues affect them too.
However, the Palestine Question has become a third rail issue that no American journalist of any color wants to broach.  The problem is that if you say anything even remotely negative about Israel's policy towards Palestinians, you are immediately labeled an anti-Semite. This is why they is such an imbalance in coverage.
This issue was examined in a workshop I attended at the National Association of Black Journalists (NABJ) convention last Saturday.   Dr. Akbar Muhammad of the Nation of Islam said that more African-Americans should speak out about the current aggression against the Palestinians, as well as the role of Islam in the African Diaspora.
He was disappointed by President Obama's lack of political courage to speak out about Israel.  During a press conference last week, Obama said "Israel has a right to defend itself." Both White House Advisor Valerie Jarrett and State Department's spokesman Jen Psaki claim to "condemn" the violence in Gaza, but neither of them seem to mention that the weapons Israel is using in Gaza are paid for by U.S. taxpayer money.
Muhammad called upon black journalists to hold White House officials accountable for what they say.
"As journalists, we have to present a different picture that isn't being presented," he said.
Palestinians are not the only ones suffering under Israel's occupation.  In recent months there have been documented accounts and reports of racism against black African immigrants in Israel.  Most of them are refugees or asylum seekers from Eritrea (many of them Jewish) and Sudan.  Many of them have been detained by Israel and put into prisons under seriously inhumane conditions. Last month hundreds of African immigrants staged a hunger strike in protest of the detentions.
Regarding the African Diaspora, Islam is the fastest growing religion on the African continent.  African-Americans make up to nearly a quarter of all Muslims in the United States.  Unfortunately, all Muslims worldwide are viewed through the prism of what's going on in the Middle East, and specifically through the violent actions of al Qaeda and Boko Haram.  We as black journalists have an obligation to present more balanced discussions about Israel, Muslims of all colors and racism to make sure everyone's voice is accurately heard.