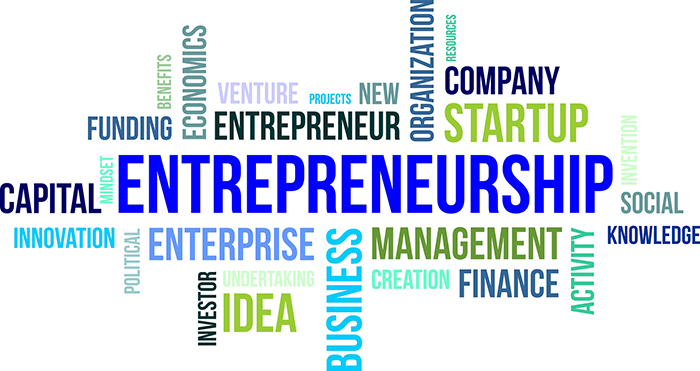 While the global economy is slowly coming back from the recession, the growing number of freelancers will continue to play a big role in the new "workplace", often referred to as the on-demand economy.  More and more firms are realizing that it is more cost and resource efficient to hire people on a project basis rather than have a salaried staff.
There are approximately 53 million freelancers in the United States, and most of them are creative professionals – writers, photographers, graphic designers and web developers.  But freelancing is now extending into any service-based industry where the work can be done with just an Internet connection.  If you have worked with an accountant, travel agent or IT support specialist recently, it is more than likely that professional was working from home, a co-working space or the local coffee shop!
With more people considering themselves independent contractors, it is necessary for these workers to master and update themselves on a variety of skills that will help them survive in this competitive market.
One vital skill for freelancers to have today is the ability to sell themselves and build their own brand.  Here are some things you need to do to support marketing You Inc:
Websites – I have been self-employed most of my professional career.  Back when I graduated college, having a website was a very expensive luxury.  Today it is expected that all self-employed people have a website because it acts as both a business card and showroom for your work.  About half of all small businesses today don't have websites, and when you don't have a website, your business might as well not exist.  Most customers today have a digital-first mentality and you have to cater to their needs online.
Social Media – Social media tools like Twitter, Facebook, blogging and Instagram are great marketing supplementals that can work in conjunction with your website.  Because there are so many types of social media tools, you can find one that is appropriate for your industry and brand.  If you are not into doing social media at all, at the very least you should have a Linkedin page to show your CV, credentials and other work-related information online.
Video conferencing and Webinars – Anyone with Internet access can host a private video conference with clients with Google Hangout or Skype.  Another great thing about this tool is that you can host your own webinars on subjects related to your industry.  Over at Global Wire Associates, we host over 20 webinars a year on topics related to technology, marketing and international development.  We also privately connect with our clients all over the world with video conferencing.  On this website, I occasionally host webinars and video meeting with clients interested in journalism, management and technology topics.
Office Productivity – There are so many tools online that help you run your business, from PayPal to Google Drive to Quickbooks.  Using cloud-based products are really good for working with long distance clients or sub-contractors.  I have been working a documentary for the last year on disability rights in the developing world with a group of other journalists and health care workers in Kenya and Cambodia.  Google Drive, Dropbox, email, instant messaging and video conferencing have worked wonders in helping us to collaborate on copy, stills and video in a timely manner.
Online Networking – Websites like Meetup.com have made it easier to connect with other like-minded professionals, especially if you don't live in a big city.  It is always good to network and find a community of people who could potentially become co-workers, sub-contractors or clients.  I have found both new clients and contractors for GWA this way.
Online Education – Learning never stops, especially when it comes to technology.  There are so many resources online, from Lynda.com to YouTube, where you can learn how to do anything.  I am currently doing a mix of traditional and online classes to get my project management certification renewed, and these tools have been lifesavers.  Take advantage of this!