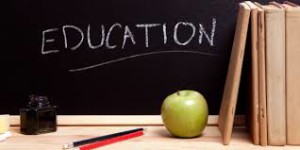 I never thought I would become an educator, but through my work with Global Wire Associates, I organized approximately 80 classes a year around the world teaching a variety of subjects, from basic computer literacy to digital journalism to interactive multimedia and 3D modeling.  I have instructed all types of people  –  teenagers interested in STEM topics, stay-at-home moms starting online businesses, working journalists updating their digital skills, recent immigrants, special needs persons and senior citizens who want to learn basic computer literacy and nonprofit managers needing better engagement with their online constituents.
In September I am going back to New York again during UN Week to teach web development classes to journalists from developing countries.  I may be continuing my STEM empowerment classes into the fall if we are able to secure funding.
Teaching is tough work, but it is also very rewarding.  I have learned a lot about myself and my strengths and weaknesses instructing others.  I learned a lot from other educators who have mentored me.
Here are my lessons from the last 10 years:
Meeting other people where they are at:  Being a web developer, I forget sometimes that most people are not tech savvy and using all the latest tech gadgets and programs.  This is where I have had to leave my ego at the door and learn how to be patient and comfortable with helping students on different learning curves.
Learn from doing:  I am a big fan of project-based learning.  I always hated it when a teacher just droned on for the entirety of a class session.  I think students learn more effectively by actually doing the work.  For example, if I am teaching web design, my students will actually build a website in class.
Learn from each other: With project-based learning, my students generally work in teams. Putting students in teams forces them to learn a variety of skills like communication, as well as take ownership of their learning.   
Culturally Responsive:  The classroom is becoming more diverse, and it is more than likely your students don't share the same background.  This is why it is important to listen to, build relationships with and get feedback from your students in order to figure out nuanced ways to make education equitable.
Things don't always go as planned:  Sometimes I create a well-prepared curriculum, only to have to toss it out and do something totally different. Things don't go the way I planned it all the time, and that can be a good thing sometimes.  Some of the best teaching moments I have ever had come from unexpected moments.
Let students help with the curriculum: I am a fan of democratic education.  Having student input gives me a better understanding of my students' needs and how I can improve my teaching abilities.  I always encourage questions during lessons or ask them to tell me to spend more time explaining a specific topic.
Admit when you don't know something: I don't pretend to be a know-it-all.  If I don't know something, I will say that to the student.  In my experience, students appreciate the candor because we are all human.
Make sure everyone learns one thing: I try not to cram a lot of things into my courses because technology subjects tend to be overwhelming enough, especially if the students are new to computer literacy.  I encourage my students to make sure that they walk away from class learning at least one new thing, and make sure that one thing is something that could impact their life.
For instance, I taught a class on basic computer literacy five years ago, and one of the students recently moved to Boston from Haiti.  She knew very little English and very shy, but she was able to understand most of my class.  I told her at the beginning that she should focus on learning one thing that she understands and can be useful.  Her one, useful takeaway was how to log into, read and send email.  This class took place a couple of weeks after the earthquake in Haiti, and some of the student's relatives evacuated to southern Florida, but she didn't know where actually. However, she did know that the relatives had Gmail accounts.  She was able to locate and make first contact with her relatives who were found in Miami by email.
Every once in a while, I bump into my former student in my neighborhood.  Her English has greatly improved, and she says that she is now taking classes in Microsoft Office at a local community college.  She is always thanking me for helping her with her email.  It doesn't seem like a big deal to many people these days to know how to send an email, but that class made such an impact in her life.  She always says "Thank you, Talia, thank you very much for your help and patience."
Sometimes the smallest things can make a big impact in another person's life.