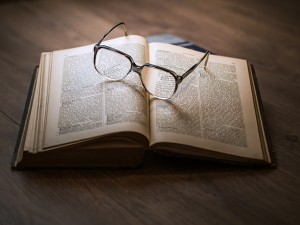 Between running my various business ventures and taking care of my household, I am constantly juggling a very busy schedule. However, I always look for ways to have some down time, like jogging or doing yoga. As you may have guessed if you have been reading this blog long enough, I like to read a lot as well. I try to read three or four books a month.
About six years ago I started a book club with some of my bibliophile friends who also have busy lives and wanted to find an outlet to participate in a fun, shared activity. The club is still going strong for many reasons:
Bringing diverse people together: All the club members come from a wide variety of life experiences and have different perspectives and opinions on topics, which make the book conversations more interesting. There are currently seven people in the club, which is a good number to have for discussions.
Meeting time and place: About half of my club live locally, while the other half live in other parts of the country. A couple of new members live in Europe and West Africa. Because of this, we do a lot of video conferencing for our monthly meetings via Google Hangout. For those of us locally, we usually rotate meeting at someone's home and the host provides a computer for video conferencing and food.
Book choices: At the end of each meeting, we all present books we would like to read to each other and then vote on the book to read for next month. We like to read a wide variety of books. The only criteria is that they have to be thought-provoking, informative and takes us out of our comfort zone. We are all history buffs and political junkies, so most of our book choices tend to be nonfiction works dealing with history, current events and international affairs. Recent books have included Ta-Nahesi Coates' Between the World and Me, and Malala Yousafzai's I Am Malala, and Malcolm Gladwell's Outliers.
Reading habits: We agreed at the beginning that we should finish reading the books before the meetings so the discussions will be more enriching. But sometimes life happens and we can't always finish the chosen book. We are okay with non-finishers, as long as they have read enough of the book to participate in part of the discussion.
Participation: We ask that all members tell the group at meetings what their reading experience was like and discuss specific themes and passages from the book. They should take about at least one thing they learned or took away from the book. We also want members to ask each other questions that don't just generate yes or no answers. We really want to dive into the book with serious consideration.
Respect: Differences in opinions can lead to some heated discussions. So we have a rule to respect everyone's opinion, no matter how much we disagree.
Keep notes: Every meeting someone is designated to take notes on what was said during the meeting – plot summaries, discussion highlights, and members' opinions. I like reviewing notes because sometimes people say things I wouldn't have thought of on my own.
I have learned so much from the book club over the year, chief among them, how to be a better critical reader. Being in the book club has also helped me reduce stress, by allowing me to take myself out of my head for a couple hours a month.
This is a great social activity for those of you that like intellectual stimulation. If you don't want to start your own book club, there are many clubs already in existence both online and in your community that you can join today!