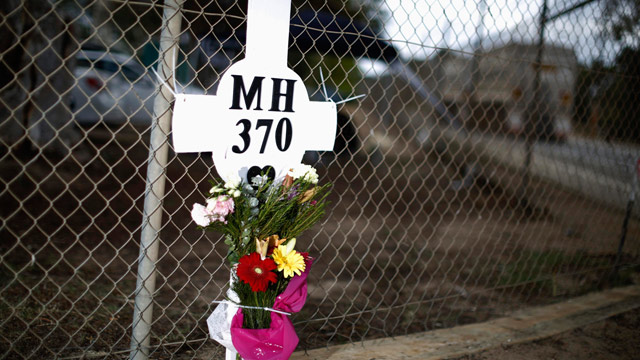 For the last two weeks the world has been closely watching the drama play out over the missing Malaysian Airline flight 370.  Out of this tragedy have come some hard lessons and truths we can learn about ourselves.
 Lack of Modern Surveillance Technology – You mean to tell me that I can find my missing mobile phone with a GPS app, but apparently the world can't find a Boeing 777 with 239 people onboard?  And why is it possible to disable the transponder on a plane?  Shouldn't that be something that stays on all the time when the plane is travelling?  Despite advances in technology, global air traffic is still radar-based, the same technology used 70 years ago .  Once a plane is beyond 150 miles over water, radar control fades and the pilots depend on staying in contact with air traffic control using high frequency radios.  However, there are some new devices that are being tested for missing planes. Aircraft Communications Addressing and Reporting System (ACARS) was the onboard data system for Air France flight 447 when it crashed in 2009, as well as MH370.  Rescuers were able to gain some insight into what went wrong on those flights. Aircraft Communications Addressing and Reporting System (ADS-B) is another data system being develop that will eventually replace radar systems.
The world's oceans are filthy – Initially it was believed the plane went down in the South China Sea when an oil slick spotted off the coast of Vietnam appeared.  However, it turned out to not be aviation fuel, but rather bunker oil.  There have also been subsequent findings of other "floating objects" that turned out to not be related to MH370.  This should alarm anyone who cares even casually about the environment that there is so much flotsam, jetsam, pesticides, herbicides, chemical fertilizers, detergents, oil, sewage, plastics, and other solid wastes in the world's waters.  What is even worse here is that as soon as a "floating object" is determined to not be related to MH370, the media moves on from that story and not give further investigation and reporting on why the world's oceans are so filthy.  But I guess they have more important issues to discuss… Speaking of which…
Media personalities as conspiracy theory enablers – Because cable news needs to fill space for 24 hours and no one has a clue where this plane is, most of the media "reporting" for the last two weeks has been pure speculation.  Hours and hours of so-called aviation "experts" and news "reporters" throwing out any possible theory they can think of without any factual evidence, such as the fanatical pilots theory, the Iranian passengers theory, the Pakistan theory, the North Korea theory, the black hole theory, the shoot-down theory, and the plane disintegration theory, among many others.  On top of all this, TV cameras are being shoved into the faces of grieving families.  Out of respect for the victims' families and journalistic integrity, I have to agree with Washington Post columnist Eugene Robinson when he says simply that "… when we don't know the answer, we should just say so — and then shut up. Endless content-free coverage deserves to be eaten by a black hole."  But I guess TV ratings matters more here.
Countries don't have friends, just interests – You would think with all the spying most countries are doing on each other, somebody would have picked up on where a plane of this size would have last flown.  There is a lot of dishonesty, or rather strategic secrecy going on here.  Malaysian officials make an announcement on new information one day, only to backtrack on it the next day.  Are they incompetent, or do they know more than they want to let on to the rest of the world about this plane?  China, America, France and other countries share their limited satellite images that are four days old possibly because it takes a long time to decipher the findings, or they don't want to reveal to their enemies their true technical capabilities.  It is pretty sad that in this time of need for international cooperation, countries still treat other countries as enemies and not supporters of humanity.
The world is still a mysterious place – Regardless of when and if MH370 is ever found, it is quite fascinating that a plane with 239 people on it can vanish into thin air.  Just when you think you know everything, Mother Earth always has a way to throw a curve ball.