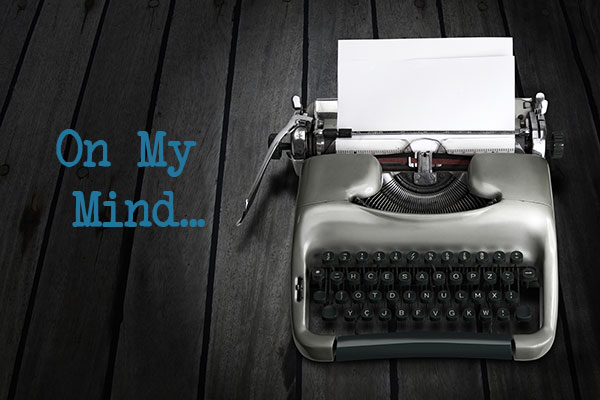 A new Congressional report reveals that while women entrepreneurs now make up to 30 percent of small business owners in the United States and collectively earn $3 trillion every year, we are still lagging in gaining access to capital, federal government contracting and small business training and counseling.
Here are some key findings:
1. Women entrepreneurs still face challenges getting fair access to capital.
The report says that women entrepreneurs only receive four percent of small business loans and seven percent of venture funding.  The number of women venture capitalists has also decreased.
2. Women entrepreneurs still face challenges getting equal access to federal contracts.
The Women-Owned Small Business (WOSB) Procurement Program was created by Congress 20 years ago to increase contracting opportunities for women at a time when only two percent of them received contracts.  It set a goal to reach five percent.  In 2012, the rate only went up to four percent.  Women entrepreneurs are potentially missing out on $4 billion in federal contracts annually.
3. Women entrepreneurs still face challenges getting relevant business training and counseling.
The Small Business Administration (SBA) has made efforts to establish Women's Business Centers all over the country, but they are not being utilized well.  Because they have not been re-authorized since the 1990s, these centers are lacking funding to modernize.
Here are my thoughts:
I have been an entrepreneur for a long time and I will tell you that I have had trouble in all three areas. I think poor advertising is a big problem.  As far as capital is concerned, access to it is still very much a part of the old boys network.  You have to already know the right people to get money.  Since these networks are traditionally male dominated, women are left out.
Federal contracting is difficult to come by for both male and female entrepreneurs.  When I first started bidding on U.S. government contracts five years ago, I found it to be a very tedious affair. Doing any business with the federal government involves a lot of bureaucracy and red tape.  The website, https://www.fbo.gov/, is very difficult to navigate and find the right opportunities.  And then when you do find an opportunity you qualify for, the process for applying for it is also agonizing.  There are plenty of opportunities that are tagged specifically for women and minority entrepreneurs on that website, but finding them is like a needle in a haystack.
Training and counseling through women's centers and the local SCORE office has been hit and miss for me. The real problem is that these programs lack modernity. I remember going to SCORE once and wanted to speak to a mentor about setting up a business structure and getting help with marketing.  I was set up with this older gentleman who was a retired executive.  He was a nice man, but he seemed to lack the necessary skillsets to be helpful to me.  I would ask him where I could learn more about government contracts online that were specific to what my business sells, he said he didn't know.  "I don't even do email, so I certainly can't help you with that," he said.
Here are my suggestions:
Better marketing to capital and contracting opportunities to women, minorities and low income entrepreneurs is vital.  This is can done with a better online strategy and modern websites that are easier to navigate.  It looks like the federal government is taking steps to do just that.  Also, the contract application process needs to be made easier.  The government is possibly missing out on hiring from a more diverse pool of contractors because applicants have to jump through too many hoops. It would also be helpful to get counseling from entrepreneurs who can teach you how to apply for capital, contracting and how business is done in 2014.  It would be more useful to get counseling from experienced male and female entrepreneurs who are still working and can give relevant advice.
Luckily for me, I was able to find the right mentors who helped me out with finding capital, contracting and counseling.  However, not everyone has that same luck, so that is why I point out this report.  There is still a lot of work that needs to be done to help out women and other diverse entrepreneurs.