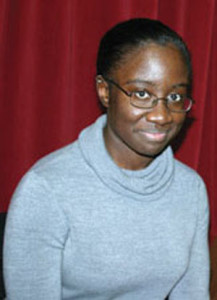 Hello!
I am a freelance journalist who has reported on issues related to media, technology and business for 15 years.  If you want to hire me for story assignments, commissions, send me possible story ideas or have licensing questions, please contact me at talia (at) taliawhyte (dot) com.
My work can be found in the Houston Chronicle, The Progressive, The Grio, The Boston Globe, MSNBC, PBS, Al Jazeera English, among many others.  Please view my Linkedin page here.
I shoot and edit all the video and audio reports on this site.  View my video library here, my audio library here, and my portfolio of a variety of my journalistic work here.  I like to tweet @taliawhyte and pin interesting stuff here.  I like to discuss news and ideas on my blog.
Sometimes, I even get asked to design websites.  You can see my web design portfolio here.
I am also the founder and the managing director of Global Wire Associates, a digital communications firm.  I am the author of several books on the social politics of technology, including Access Denied: Dismantling The Digital Caste System In the New Online Economy, Recharge E-waste: Ideas For Reducing Electronic Waste And Greening The Tech World and co-author of Digital Activism Decoded: The New Mechanics of Change and Millennium Development Goals Technology Road Map.
Please direct any Global Wire Associates related media inquiries, business or speaking requests for me to Marjane Nakello at mnakello (at) globalwireonline (dot) org.
Thanks!
Talia Whyte