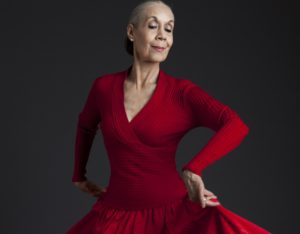 I watched the Kennedy Center Honors a couple of weeks ago.  It was a great show as usual, as it honored some wonderful people – Gloria Estefan, LL Cool J, Lionel Richie and Norman Lear.  Dancer Carmen de Lavallade was also honored for her contributions to dance and breaking down barriers for other black women dancers.
Best of all, she helped introduce Alvin Ailey to the world and was married to Geoffrey Holder!
I am so happy she is finally getting her due!
And here is one of her most famous dances: