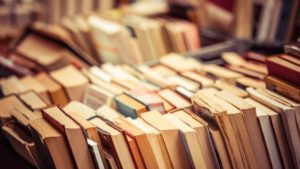 I have been reading a lot of books this year, not only to stimulate my mind but to also block out President Dotard in my life whenever possible!
I made a list not only to share my reading habits but also to hold myself accountable to continue reading.  My new year's resolution every year is to read more books, and I think I have achieved that!  
Some of them are review copies I received from publishers for free, while others are older books that I reread because of their relevance.
Invisible Man by Ralph Ellison
The Devil Finds Work by James Baldwin
White Man, Listen by Richard Wright
Truevine: Two Brothers, a Kidnapping, and a Mother's Quest: A True Story of the Jim Crow South by Beth Macy
Difficult Women by Roxanne Gay
Spain in Our Hearts: Americans in the Spanish Civil War by Adam Hochschild
Redefining Realness by Janet Mock
The Algiers Motel Incident by John Hersey
You Can't Touch My Hair by Phoebe Robinson
A People's History of the United States by Howard Zinn
The Friday Night Knitting Club by Kate Jacobs
The Autobiography of Malcolm X by Alex Haley
The Mothers by Brit Bennett
How to Kill a City by Peter Moskowitz
No Is Not Enough by Naomi Klein
The Pigeon Tunnell by John Le Carre
Voices of Liberation: Frantz Fanon by Leo Zeilig
From Black Lives Matter to Black Liberation by Keeanga-Yamahtta Taylor
The Sun Also Rises by Ernest Hemingway
In the Country We Love by Diane Guerrero
A Beautiful Ghetto by Devin Allen
The Short and Tragic Life of Robert Peace by Jeff Hobbs
This Is What A Librarian Looks Like by Kyle Cassidy
Ivory: Power and Poaching in Africa by Keith Somerville