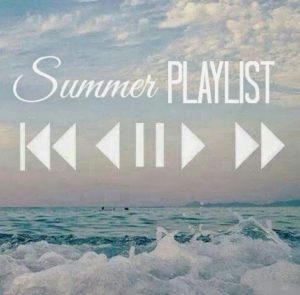 Everyone knows that music is the soundtrack to my life.  I love all kinds of music – hip-hop, reggae, r&b, rock, electronica, pop, jazz – you name it.  If it has a good beat, I most likely have that song on my iPod!
Summer is a great time to refresh your playlists with tunes that set the mood for the hot days and sizzling nights.  I listed some songs below that I am feeling right now.  None of them are current chart toppers playing on the radio today, but rather, timeless hits.  Plus, a lot of today's music is garbage, but I digress…  I'm in a 90s kind of world, and I am glad I got my… playlist.  A good song, no matter when it was made, never goes out of style.
This list is in no particular; they are just random, cool summer songs.
If Loving You Is All That I Have To Do (Live) by Mary J Blige and K-Ci
Don't Let Me Lose This Dream by Aretha Franklin
A La Claire Fontaine by MC Solaar
You've Got The Love by DJ Center
Monie in the Middle by Monie Love
A Roller Skating Jam Named Saturdays by De La Soul
Flashback by Fat Freddy's Drop
The Bridge Is Over by Boogie Down Productions (because it is only fair to have this song too!)
Beasts of No Nation by Fela Kuti
That's The Way The World Goes Round by Earth, Wind, and Fire
Money Can't Buy It by Annie Lenox
Save the Overtime (For Me) by Gladys Knight and the Pips