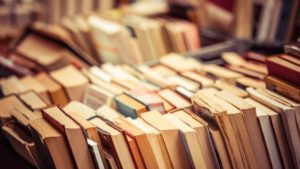 I made sure all my electronics were fully charged on Monday evening to safeguard myself from a potential power outage during the snow storm.  As I was charging my mobile, Kindle, and computers, I was made again to appreciate one of the few things in life that don't require a battery – a physical book.  So I spent most of the storm catching up on some much-needed reading.  I just started reading Difficult Women by Roxanne Gay.  It was an enjoyable reminder that you don't always need technology to find enjoyment in life.
Here are some other reasons to appreciation the physical book:
Unlike a Kindle, you can read physical books outside without worrying about a glare (unless you have a Paperwhite Kindle).
You can read them anywhere and everywhere.
Physical books help you fall asleep.
You don't get eye strain.
You can drop a physical book and not worry about breaking it.
A brand-new, physical book smells awesome.
Book covers are gorgeous.
Physical books make great gifts
Unlike an ebook, authors can sign physical books.
You can take book "selfies" like I do all the time on Twitter.
Who doesn't love browsing bookstores and libraries just to touch a book!
Physical books make great home decor and can be used as furniture and decoration.
They can get wet and you still read them.
Your arms get a better workout.
Physical books give me life!