That's a Fact: Young, Gifted & Black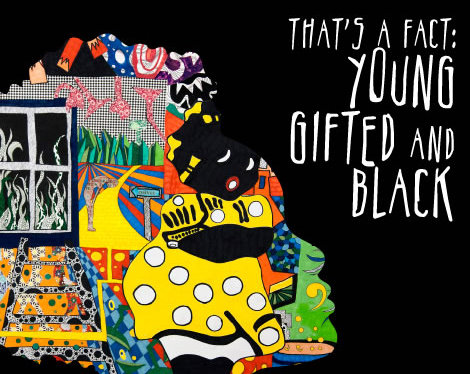 Bunker Hill Community College held the opening reception Feb. 9 for its latest exhibit "That's a Fact: Young, Gifted and Black." Many of the area's best and brightest artists, filmmakers, musicians, writers and photographers were invited to display and celebrate their art. It was exciting to attend because it almost looked like a modern day Harlem Renaissance gathering.
During the 1920s and 1930s many African-Americans moved to the North as part of the Great Migration. Many of those migrants had creative aspirations and made their way to Harlem. These artists used their work to express the new black identity; many of them influenced by self-determination, the Jazz Age and the racial bigotry of the time. Like their Harlem forefathers, the young artists in this exhibit are expressing their own black identity, only this time their influences are hip-hop culture and their pride in having a black man in the White House.
Watch the video here